Go! Express in Berlin doubles trip orders
The international overnight and express delivery service in Berlin relies on the fms.DELIVERY software from fms/Austrosoft and increased the daily order volume by 100% during the last months. And GO! still sees an upward trend.
Vienna/Berlin, 09.11.2021 – Since October 2020, GO! Express and Logistics in Berlin has been using the software solution from fms/Austrosoft for its urban express delivery service. Since then, agents have dispatched more trip orders with less time spent. At the same time, the premium service provider reduces running costs, increases income for itself as well as for the connected drivers and digitizes the billing service with the contractor portal from fms/Austrosoft.
Speed is King
In the past, GO! Berlin used an in-house system with manual trip dispatch, requiring a cumbersome process to transmit all order information to the drivers. For each order, multiple loops between the drivers and the dispatcher were necessary, which meant a huge delay from order accepted to order dispatched.
But for express delivery services, every second counts. Speed is the key factor for success in this business model. That is why GO! Berlin made the system decision in favour of the solution from fms/Austrosoft.
The fms.Delivery software now dispatches the orders to the drivers automatically and the routes to the pick-up addresses are optimized by the system. "I trust I can claim that I know Berlin like the back of my hand. But I couldn't dispatch the orders to the drivers better than the fms system," says Aram Gilly, Operations Manager at GO! in Berlin, acknowledging the efficiency of the software from fms/Austrosoft.
Reduced from 43 minutes to 19 minutes
Important customers of GO! in Berlin are medical labs. However, to qualify as an express delivery service for these labs, the maximum pick-up time must remain below 30 minutes. "Since the introduction of the fms/Austrosoft system, we have exceeded this time limit in only once out of 1500 trips," explains Aram Gilly and adds: "And we can prove it now!"
GO! Berlin offers this fast service not only to its laboratory customers, but to all customers. "Since introducing the dispatching software, we have cut the average pick-up time in half for all our trips, which translates into going from 43 minutes to 19 minutes," Aram Gilly is happy and emphasises: "Particularly in the difficult phase of the pandemic, we were able to significantly stand out from the competition with this fast service."
Nine steps have become one
To push the speed to a maximum, the entire ordering process from order acceptance to parcel pickup was optimized. "The advantages compared to the old system start with the intuitive dispatcher GUI. Whereas it used to take nine steps for the order to be completely dispatched to the drivers, only one step is now necessary thanks to fms automation," Aram Gilly points out.
This optimization at GO! was realized, among other things, through the perfect interaction of the fms dispatching software and the fms DriverApp with delivery service extensions. The drivers receive all information about the order within seconds and always in a uniform format directly on their smartphone. Incorrect information and misunderstandings can thus be reduced to a minimum.
Twice as many jobs for GO! drivers
This reduction in process steps leads to remarkable time savings. "It used to take around 1.5 minutes per order for dispatching, now it's only around 30 seconds," Aram Gilly is delighted. GO! Berlin has thus reduced the time for order dispatching by two-thirds.
This rapid order dispatching process ultimately pays off in the form of a higher number of trips. Aram Gilly comments: "With the old system we were at our limit of orders dispatched. Today we manage twice the number of trips and soon even more!"
At the same time, the fms dispatch system is far from reaching its limits! Robert Abel, CEO fms GmbH, on digital performance: "With our dispatch solution it is proven, that we can already dispatch over 35,000 daily trips to a fleet – and there's still plenty of potential to go up."
Fast and clear billing
Another part was improved with the software solution from fms/Austrosoft; namely the billing for the connected drivers. "With the integrated billing, the time to invoice was reduced from 2.5 days to 1 day, a saving that is really something to be proud of," Aram Gilly is very pleased and highlights, "We have always paid our drivers on time. We can now achieve this high goal even more easily with the fms system."
In addition, the digital service for billing has been significantly optimized and accelerated. Whereas previously the billing had to be printed out manually and sent by post at great expense, drivers can now download them from the company portal as a PDF and print them out themselves.
"It is a huge saving for us, as we can provide the drivers with the statements this way," adds Aram Gilly, further explaining, "With the fms/Austrosoft contractor portal, drivers have 100% transparency, as it is immediately apparent how much revenue has been brought in and where the drivers are located at any given time."
Due to the resulting increase in turnover, the easier order dispatch and the clear and fast billing, GO! Berlin has become even more attractive for connected drivers. "It is important that the drivers trust us and that a good partnership is established. This is how we profitable secure our business success compared to our competitors in the market," Aram Gilly gives his résumé.
Best service guaranteed
fms/Austrosoft can also stand out with GO! in Berlin with an excellent support team. Thanks to the flexible configuration options, the dispatch software is precisely tailored to the requirements of GO! Berlin. The support team was actively and supportively available from the very beginning to ensure the best results.
"I am very satisfied with the support from fms/Austrosoft. I get helpful answers by phone within a very short time when I identify ideas for improving internal processes," Aram Gilly, Operations Manager at GO! Berlin, expresses his satisfaction and concludes: "New requirements are usually implemented after a few weeks and solutions are already integrated in the next software update."
About GO! Berlin
The city logistics of GO! Berlin covers the entire city area of Berlin with around 160 vehicles and 12 bicycles. With sophisticated logistics concepts, GO! offers custom-fit solutions for goods, documents, time-critical shipments, special shipping contents or complex customer requirements: non-stop, 365 days a year, around the clock. The reliable fms/Austrosoft software solution has served as the core system since October 2020. In addition to dispatching, this includes billing to customers and drivers and online ordering channels, as well as the DriverApp and portals for drivers. As part of the digitalization offensive, the business success was secured and the course was set for new innovative ideas in the express courier service of Go!
About fms/Austrosoft
The dispatch technology leader from Vienna is strengthening its position more and more in the delivery service industry. Among its well-known customers are GO! Express in Berlin, Kurier AG and GO! Express, both in Hamburg, as well as Speedy Transport in Kiel. Due to the flexible customization possibilities of the dispatch software, the software solution from fms/Austrosoft is an asset for premium service providers of express courier services.
Factbox
Dispatch server: fmsServer
Display system: DriverApp for Smartphones
Order channels: Callcenter, Automatic Dispatching, Customer-Portal
Aram Gilly (Operations Manager, GO! Express Berlin)
"I always would choose again the system solution from fms/Austrosoft."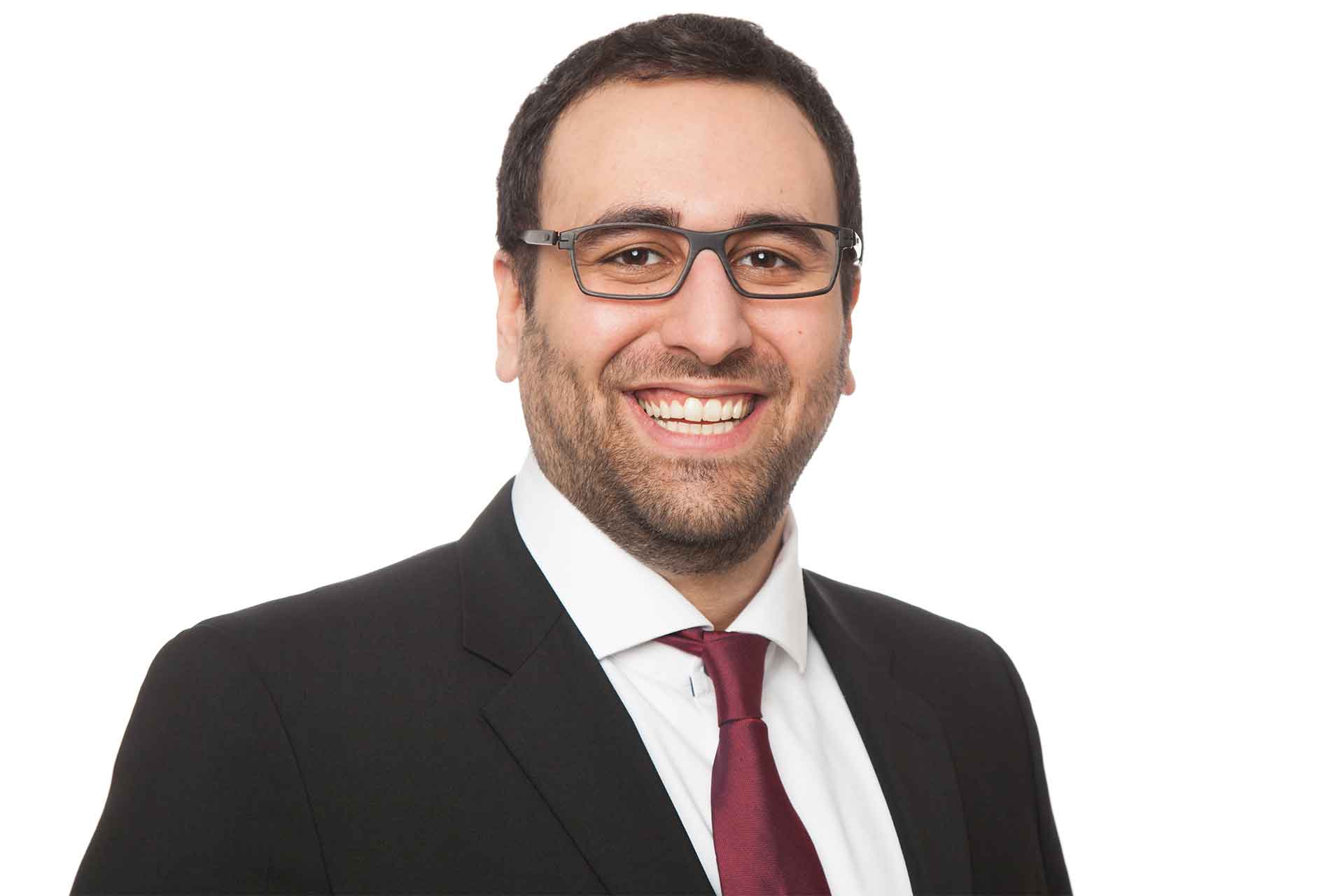 Aram Gilly, Operations Manager, is highly satisfied with the software solution from fms/Austrosoft.
Robert Abel (CEO, fms GmbH)
"With our dispatch solution it is proven, that we can already dispatch over 35,000 daily trips to a fleet."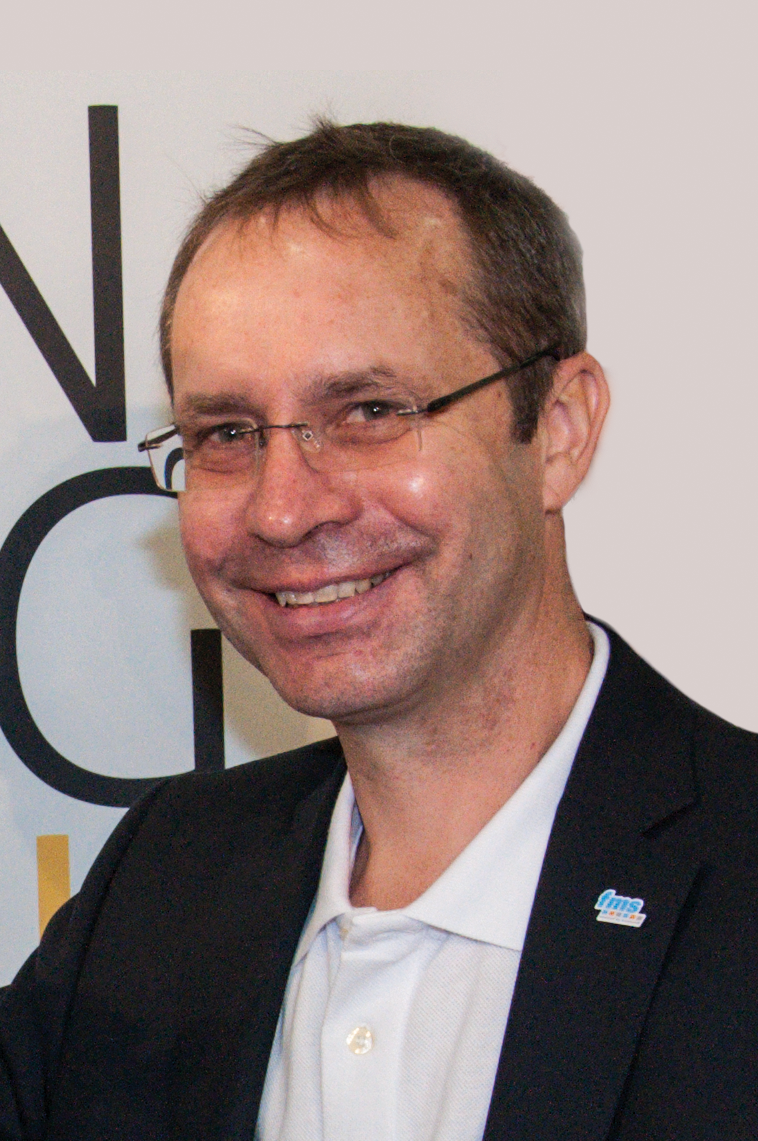 Robert Abel, CEO at fms GmbH, sees fms/Austrosoft as a reliable partner for express delivery services.
© fms/Austrosoft,  Photos released for printing